Create image file from CD, DVD, or Blu-ray disc
---
AnyBurn can copy the CD, DVD, or Bluray disc to image file. The image file will hold all files in the disc. You can then burn the image file to a new disc, or mount it as virtual drive. AnyBurn can save the image file as standard ISO format or BIN/CUE format.
1. Run AnyBurn, then click "Create image file from disc".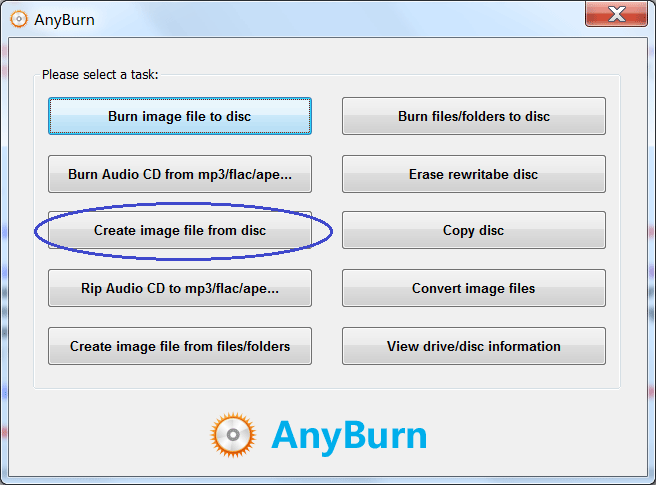 2. Choose the source drive and destination image file name and type, then click "Create Now".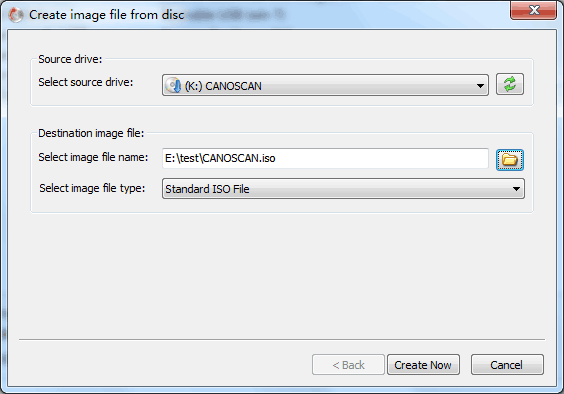 3. AnyBurn will now start copying the source disc to the image file.